Water Features
The Must-Have Pool Water Feature Accessories for St. Joseph. Maryville & Surrounding Areas

Water features can bring a whole new dimension to your backyard pool. From something like a simple deck jet to a more extravagant feature like a natural waterslide, the concept of moving water attracts attention and gets people talking. By incorporating water features into your poolscape, you'll not only add an artistic element, but more depth and character as well.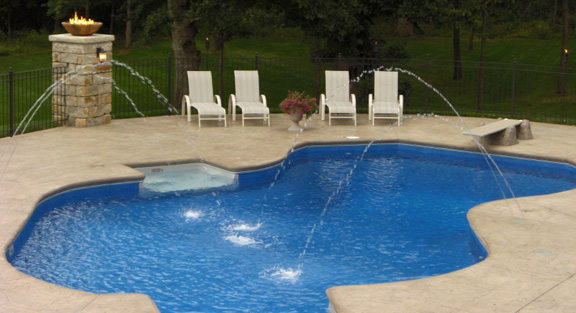 Deck Jets use air to shoot streams of water from the deck into the pool. Laminars arc across the swimming pool for an elegant and fun addition to your swimming pool. They make for particularly fascinating water features at night when backlit with LED lights. Your kids will love chasing the glowing water!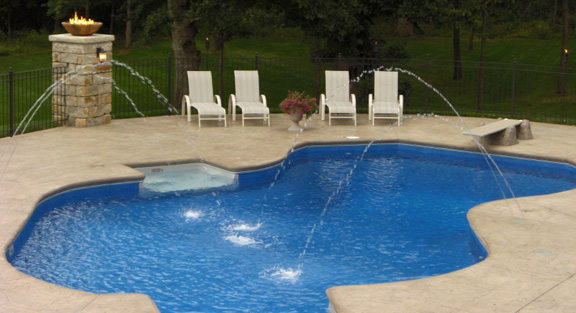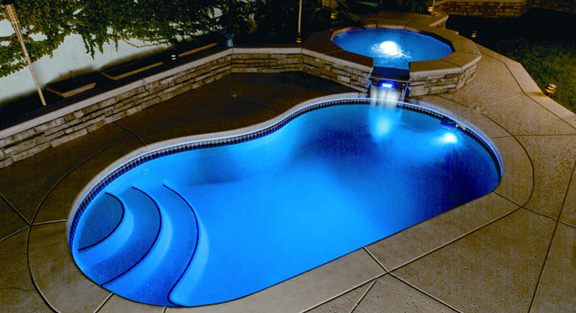 The use of LED lighting in your backyard poolscape adds a whole new dimension to the look you're trying to achieve. Whether you're incorporating LED accent lighting throughout the project or into custom features like deck jets, a little illumination goes a long way.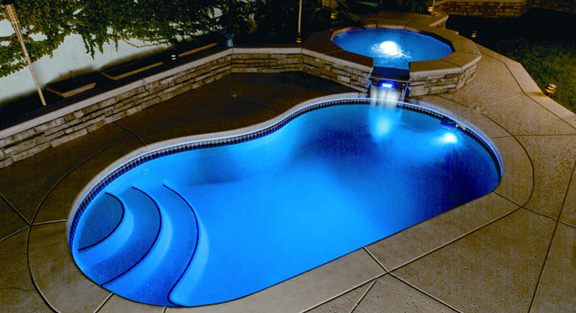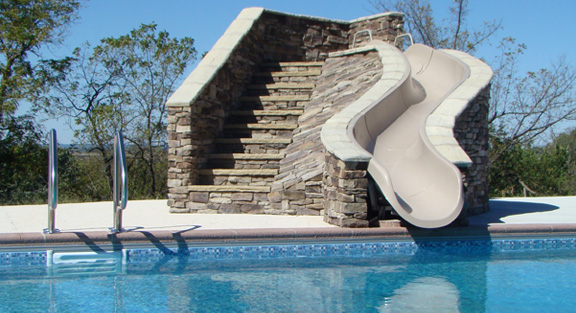 Gone are the days of the unattractive plastic tube slide. Our custom built pool water slides are designed to accentuate your overall pool design while offering hours of pool fun. Each water slide is crafted to fit your pool's shape with colors and materials that complement your coping and pool deck.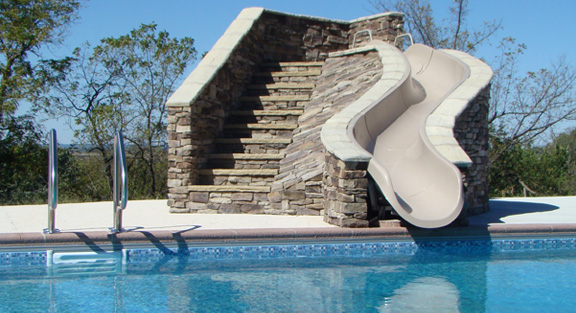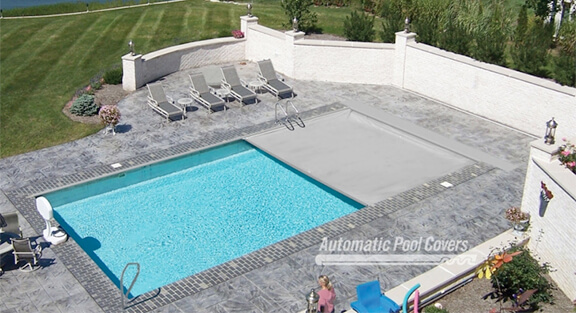 Automatic pool covers save you both time and money on upkeep and maintenance by shielding your pool from collections of dirt, leaves, and debris. With a simple flick of a switch, you can cover your pool every night and on vacations, saving you utility costs by trapping in the heat and preventing excessive water evaporation.